How to find accommodation as a digital nomad couple
Digital nomad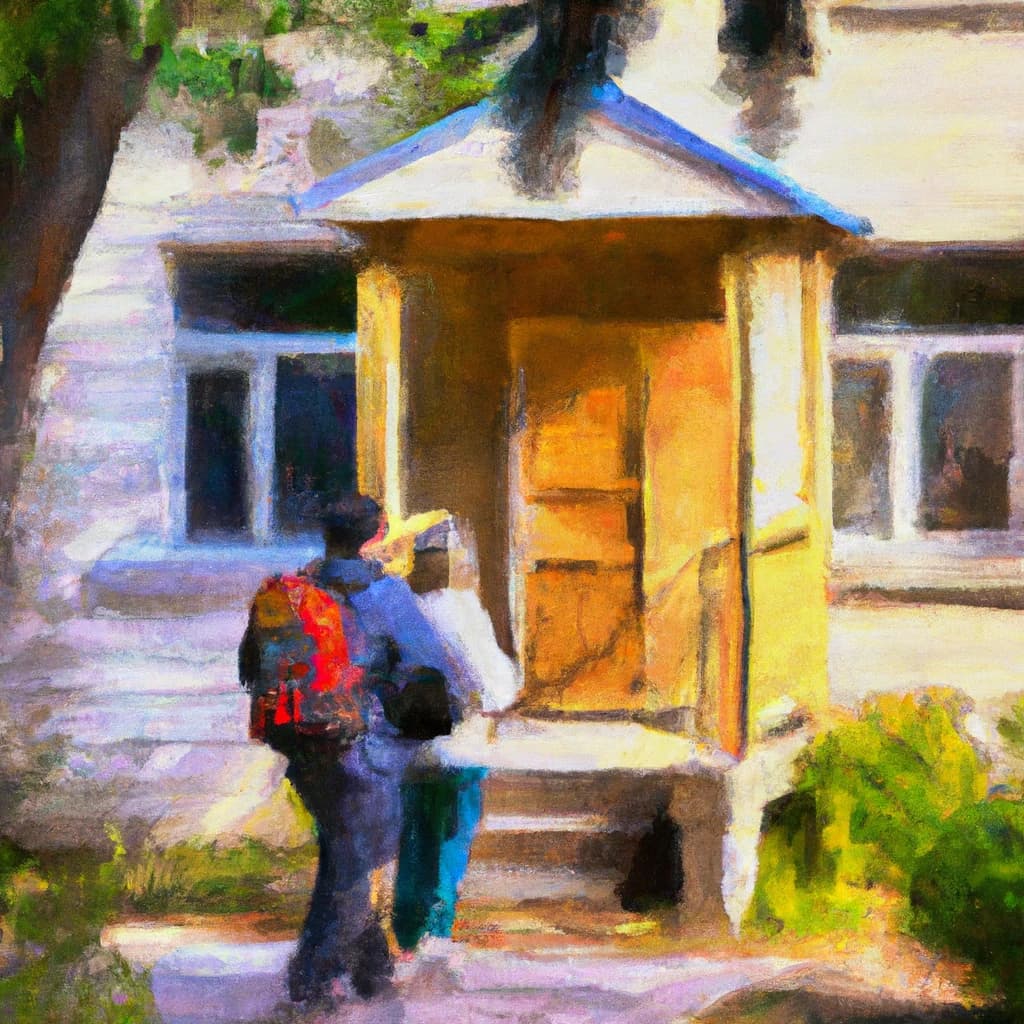 Becoming a freelance digital nomad has been a dream come true. Doing it as a couple has been more fun than what I could have ever imagined. We contribute each other's energy to do things and discover places, but also we help each other stay balanced in body and mind.
But there's been one annoying problem: finding accommodations! That is finding places to live for 3-8 weeks where we can enjoy new scenery and culture, having dedicated spaces to work, ability to socialize, and also staying within budget.
If you're a single person, it's easier to find accommodation because you generally will need less space, you'll have more energy to go out of your way to make friends, and you might be more flexible about your needs. But when it's two people, we need more physical space to work from home without feeling saturated, and more convenient opportunities to meet up with locals or travelers.
So these are the ways we normally use:
---
Colivings
We're big fans of colivings. They are a new way of slow traveling, something that is between a hostel, sharing a house with friends, and being part of a community. They are a wonderful way to meet new people, discover the area together, and build valuable connections that might turn into long term friendships or work opportunities.
Not all places that advertise themselves as "coliving" embody the values of community, sharing, diversity, openness, and integration with local culture. That's why I recommend here some that we know are good ones:
Sun and co., in Xàbia, in the Mediterranean coast of Spain
| | |
| --- | --- |
| Cost | Pricey |
| Space for the couple | Only one private room, but many common areas |
| Social life | Facilitated |
| Work environment | Great (coworking) |
| Ease of booking | Straightforward |
---
TrustedHousesitters

The platform TrustedHousesitters has been a great discovery. Their value proposition is to "Discover free & unique homestays around the world, in exchange for caring for adorable pets."
It's amazing that digital nomads like us can find homes to stay while their owners are away. And apart from a yearly subscription of 119€, it's free. Just doing it for a couple of nights in most cities will already be worth it, compared to staying in a hotel.
The main responsibilities are taking care of their pets, usually cats or dogs, and keeping their home clean and safe. We've loved doing it because we enjoy a lot caring for and playing with pets, and we've been able to stay in very cozy homes and wealthy areas that otherwise we wouldn't have chosen.
To travel this way, you'll have to make an account, pay the yearly fee, and then apply to listings. Usually, owners will want to do a video call or meet you in person if you're already in the area before deciding which applicant to choose.
| | |
| --- | --- |
| Cost | Almost free |
| Space for the couple | Depends on your choice |
| Social life | Not facilitated |
| Work environment | Depends on your choice |
| Ease of booking | Time consuming |
---
Selina
Selina is a brand of accommodations in various countries that offers comfortable stays in hostel/hotel-like rooms, restaurant, coworking, activities, and other amenities specific to each location.
Staying in a Selina feels less connected to local culture and, depending on the location, more oriented to tourists than to digital nomads. Still, we found it to be a place to enjoy the comfort, recharge batteries, and meet other interesting travelers and nomads.
As of early 2023, they have Selinas in Argentina, Bolivia, Brazil, Chile, Colombia, Peru, Ecuador, Uruguay, Costa Rica, Nicaragua, Panama, Guatemala, Mexico, United States, Australia, Portugal, Germany, UK, Greece, Israel, Morocco and Thailand.
The best deal we found as digital nomads is their Selina CoLive pass. With that, travelers can pay a flat monthly subscription and change location up to 3 times per month. It includes access to coworking spaces, which otherwise is an extra, and discounts in their services and restaurants.
Getting 2 CoLive passes can be very expensive, but there's a special benefit that can make it worth it. One person with the pass can invite another person to stay for free for a certain number of nights, and then the rest of nights can be paid separately. If you make the math, you can figure it out!
During our travels in Central America, we stayed at the Selina in Monteverde, Costa Rica (check out my blog post about it!), and got to know the Selina in Puerto Viejo (Costa Rica) and Granada (Nicaragua). When we didn't live in a Selina, we often thought of going to work from there, since their coworking facilities are top-notch.
| | |
| --- | --- |
| Cost | Pricey (CoLive pass) |
| Space for the couple | Only one private room, but many common areas |
| Social life | Not facilitated |
| Work environment | Great (coworking) |
| Ease of booking | Straightforward |
---
Airbnb
What can I say… In the end, Airbnb practically has the monopoly of private homes and touristic apartments for rent. I have a love-hate relationship with Airbnb. On one hand, their software is excellent, their service has quality, I love their mission, and there are a lot of choices all around the world. On the other hand, they continue to have a dramatic impact in short and long term rental prices, and each year I see rental experiences becoming more streamlined and automated, less human.
Still, there are some great places to stay in it that we wouldn't find otherwise, like the rustic family home we stayed at in Puerto Viejo (Costa Rica), the welcoming Casa Garrobo in Granada (Nicaragua) of Cornelius, and the convenient quiet loft in Aix-en-Provence (France).
I'd be great if Airbnb added filters for places with desks, office chairs and monitors. Those are game changers when working from home. Right now, we need to look at all the pictures to check that.
Also, it's a pain in the ass that cancelation policies for monthly rentals are so restrictive, normally only offering free cancelation 48h after booking and otherwise charging for the first 30 days! This makes it a big leap of faith to book with months in advance.
Here are some tips:
Plan ahead: look for long term stays a few months before.
Negotiate: message the host first, explaining your desire to stay at their place and your budget constraints. Often, they'll be open to offer a discount.
Travel during low season: it'll be easier and cheaper to get wonderful accommodations.
| | |
| --- | --- |
| Cost | Pricey |
| Space for the couple | Depends on your choice |
| Social life | Not facilitated |
| Work environment | Depends on your choice |
| Ease of booking | Takes time to search and compare |
---
Family and friends
One of the best things of being a nomad is being able to spend longer periods of time close to some family and friends, compared to briefly visiting them if you had your life settled somewhere else.
You might have people in mind that you'd like to spend some time with, that maybe haven't invited you to stay over their home.
If your partner and you want to spend time with someone, connect and discover their environment, why not come to their area and propose if they could host you some time?
| | |
| --- | --- |
| Cost | Cheap |
| Space for the couple | If you're sharing home with your host, maybe not so much |
| Social life | Easy |
| Work environment | Depends |
| Ease of booking | Depends on the invitation and availability of your host |
---
Other ways to get accommodations that we don't use
CouchSurfing
CouchSurfing was very dear to me. In the 2010s, I used it to travel as a backpacker, meeting locals and sharing food and stories with them. In my experience, CouchSurfing is better for short term stays because the accommodation itself might not be that comfortable (maybe it's an actual couch) and it's better to be on vacation to spend time with your host and adapt to their rhythm.
Blueground
Blueground is a network of apartments for digital nomads for monthly stays. They look very comfy, but also are expensive, devoid of personality and booked a lot of time in advance. Besides, their apartments don't necessarily have work desks, so just like in Airbnb one needs to search the photos one by one to find good places to work.