What is it like to be a Digital Nomad staying at the Coliving Sun and Co. in Xàbia
Digital nomad
Colivings are great. But only as great as their location and the sense of community and values that the founders have infused. Located in Xàbia (Jávea), a Mediterranean coastal town in Spain, the coliving Sun and Co. has it all.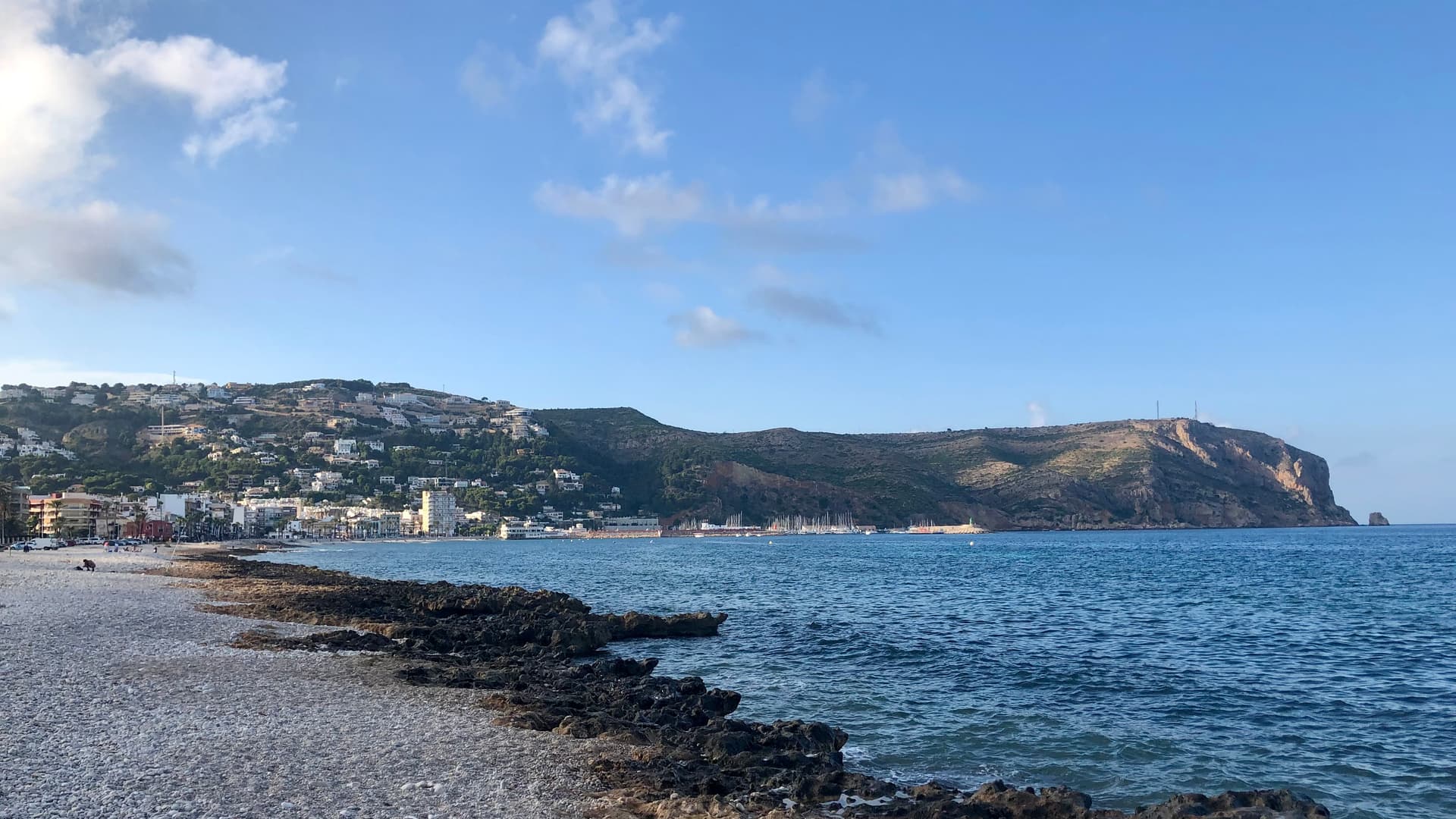 ---
What staying in a Coliving is like
Colivings are usually located in a big house with capacity of 10 to 16 people. They include coworking spaces, a large kitchen, and common areas. Sun and Co. is in a renovated 3-story building in Xàbia's historical center, and it has a beautiful patio with a wall covered in vines.
But a coliving isn't really about the accommodation. It's about meeting fellow colivers, sharing hobbies, and doing activities together. We all gathered each Monday to talk about how things were going in the house, and propose activities and skill share sessions.
Even though I could write a lot about my experience, it's better to see it with your own eyes. Check out this reel by Liz, a coliver from the US:
---
Falling in love with Xàbia
Xàbia has 3 areas: the old town, the port with its pebble beach, and the artificial sand beach of Platja de l'Arenal. The latter has most tourists and feels soulless. But the old town and the port have so much charm.
The festivities of Fogueres de Sant Joan were being celebrated during my stay. This yearly tradition combines local culture, party and firework displays in a spectacular way. The pyrotechnics were incredible, especially the Correfocs. I had never seen something like that.
The old town has an essence to it, with very friendly locals, beautiful facades, and a sense of pride about the town's traditions. It's slow living. Locals say apartment prices are surging, so hopefully this essence doesn't get lost.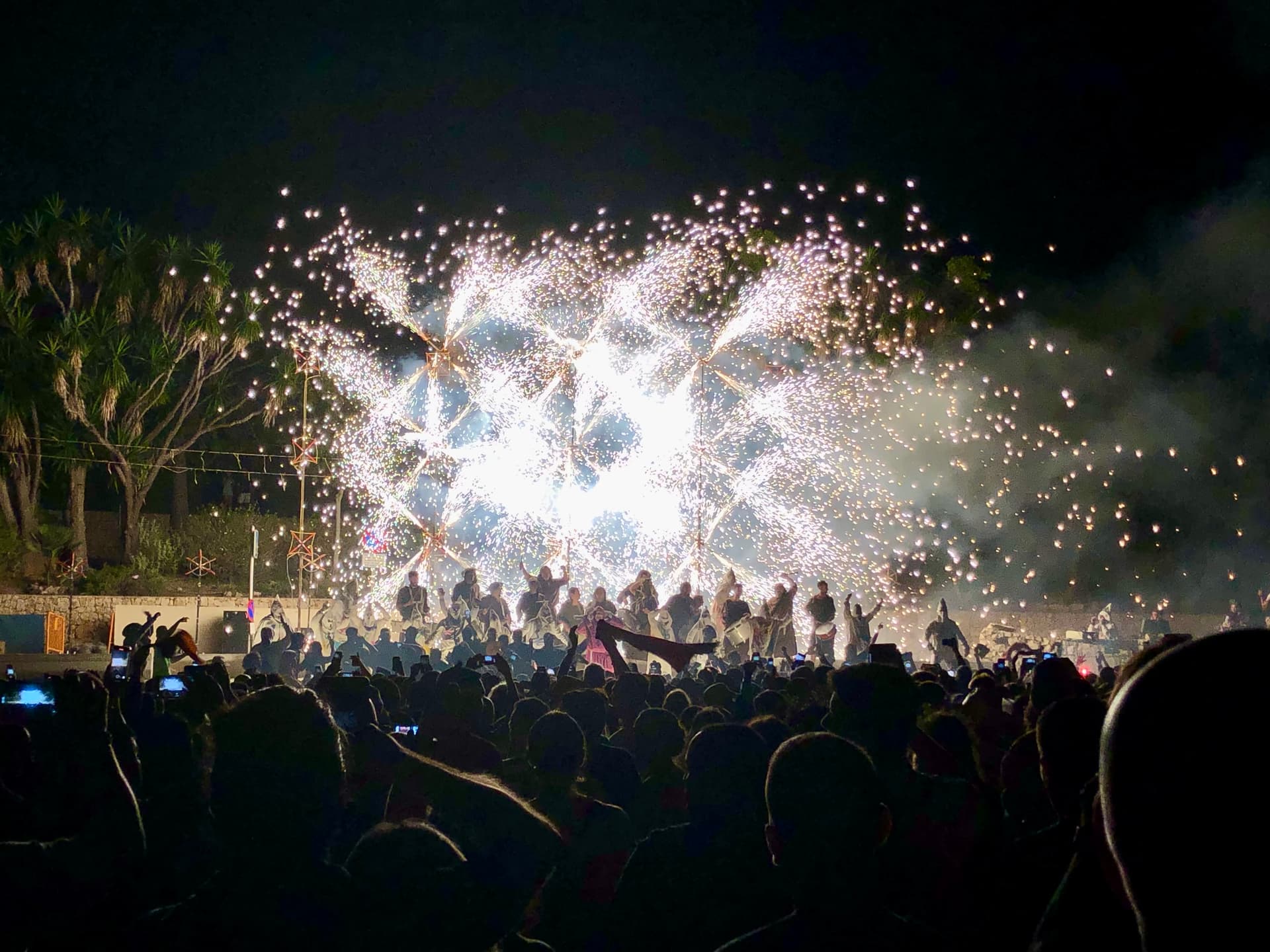 ---
Being a digital nomad software engineer in a Coliving
At Sun and Co., there are open coworking spaces and private rooms for calls. There's an additional coworking space available just a few blocks away, where colivers mix with other remote workers living in the area.
Sometimes external screens aren't available, so one has to figure out a workaround. Some, like Andy, a DevOps engineer based out of Zurich, carry a secondary portable screen. Me, I have an iPad, which I can seamlessly use as an external monitor for things like a terminal window, Slack, or the Chrome inspector.
The synergies created with other colivers are amazing. Many travelers work in tech, so no matter your level, you'll be growing your professional network. Also, I hear that a decent number of projects and companies have started from coliving conversations.
---
Stay in a Coliving
Colivings like Sun and Co. and Nine Coliving in Tenerife share the vision of creating a new way to live and work together, and I think it's beautiful. However, watch out for other "colivings" that lack personality and are run like hostels. They are more for partying than for living and working in community.
So if you work remotely and enjoy traveling, I recommend you try it out! A 1-month stay is good. Enough to feel at home, but not so long that you'll become tired of meeting new people each week.
If I didn't convince you yet, check out Sunny's list of things she liked during her time in Xàbia and Sun and Co.